Township of Lebanon Museum
The Township of Lebanon Museum is located on Musconetcong River Road in New Hampton in what was formerly the New Hampton School.
The museum is supported by the Township of Lebanon under the guidance of the Township Historians.
Directions: From Route 31 North, turn right at the light onto Musconetcong River Road. The museum is 0.8 mile on the left.
Click on the map for a larger view.
Curators
Gina Sampaio, Curator
Robbie-Lynn Mwangi, Associate Curator
Hours
Tuesday 9:00 am - 3:30 pm
Thursday 1:00 pm - 8:00 pm
Saturday 10:00 am - 3:30 pm
ADMISSION IS FREE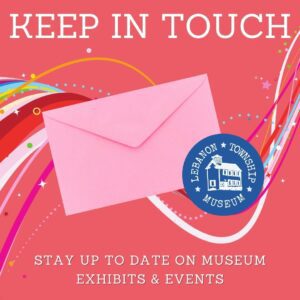 If you'd like to be added to our email list, let us know by emailing [email protected].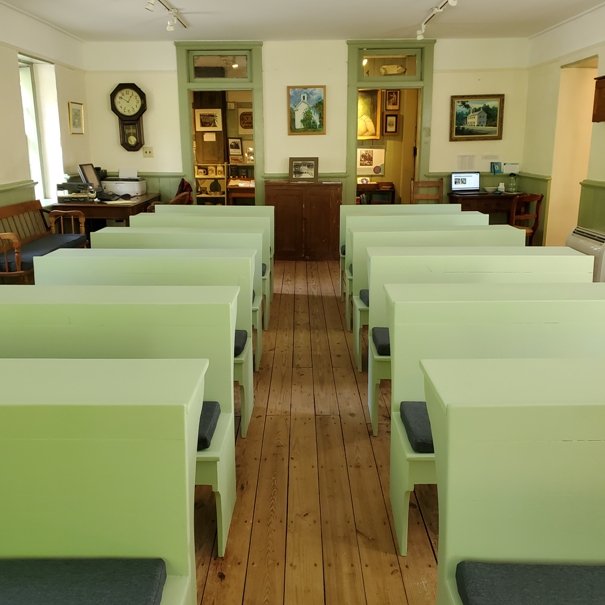 Read about Lebanon Township's historic school districts, some of the remarkable residents who have lived here, current research into our connection with the Carlisle Indian Industrial School and much more . . . all while getting a sneak peek of exhibits, past and present.
You might be surprised at all our local museum has to offer via this virtual visit!
Shop Local & Support the Museum!
A variety of Lebanon Township pottery pieces, keepsake ornaments and canvas tote bags are available for sale at the museum and online. Proceeds support the 501c3 non-profit Squiers Point Historians in their mission of local historic preservation, which include funding the 2018 addition to the Museum as well as the Carriage Shed Museum Annex. Please visit Squiers Point Historians of Lebanon Township.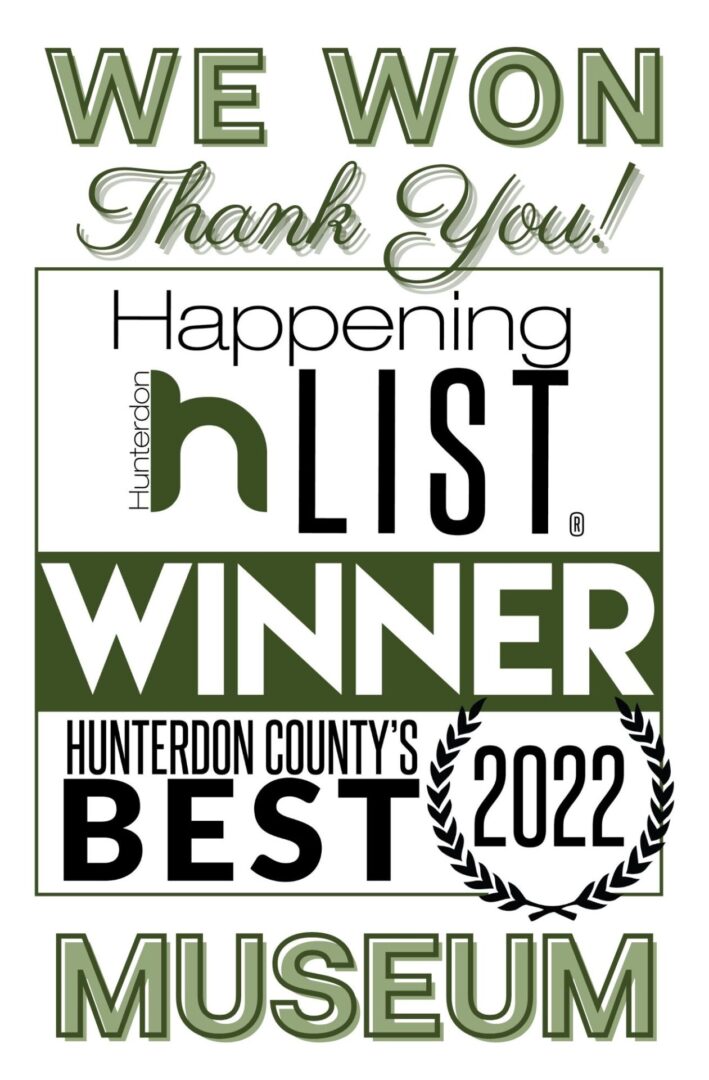 We did it!
Thank you so much for the votes, notes and words of encouragement -- results have been tabulated and we've been chosen as the BEST MUSEUM IN HUNTERDON COUNTY!
If you haven't stopped in recently to see why, come in for a visit!
Before child labor laws were enacted, it wasn't uncommon for rural children, particularly boys, to miss school during busy times on the farm. However, some children in Lebanon Township worked other jobs to help support their farming families.
Nationally, women and children made up the majority of the American textile mill workforce in the early 1900s. This photograph of the Hopatcong Worsted Mill in Changewater from that time period shows that this fact was true locally as well.
World Music children's performer Daria has a new album, "Come From a Coal Town," that includes songs that uncover stories of poverty and prejudice from her own family's history as well as conditions in mines and in coal towns, like those where they worked and lived. This includes the use of child labor which is covered on the album in a remake of folk singer Dorsey Dixon's song, "Babies in the Mill."
The music video she produced for this song includes an introduction by Lebanon Township Museum Curator, Gina Sampaio, acting as an early 1900s schoolmarm named Miss Sharps (an homage to our New Hampton school house's last teacher, Miss Mary Sharps).